Cambria's brand is known for its premium quality engineered quartz made from the highest quality and durable materials, finishes and delivered in over 200 elegant designs. Cambria chose Bishop Fixture to build their flagship galleries throughout North America.
Flagship Galleries
The Cambria Gallery on 7th in Downtown Minneapolis is a premier showroom-studio designed to exhibit Cambria's beautiful natural quartz and broadcast live WCCO performances.
Cambria chose Bishop Fixture + Millwork for it's expertise in providing challenging design-build solutions for flagship retail environments. Cambria's vision for a partnered project also resonated with Bishop's 43-year history of award winning custom manufacturing and project management, under the belief that collaboration breeds better solutions. The success of the gallery was the result of a truly collaborative process with Cambria, WCCO and the esteemed local architects.
Commitment to Sustainability
Cambria is naturally a very durable, low maintenance and indoor air quality certified product. As a result, incorporating sustainable materials throughout the space was a point of emphasis. To accomplish this, Bishop utilized local suppliers for the hardwoods, metal and glass. The wood, including this walnut performance stage, was Forest Stewardship Council Certified lumber. FSC lumber is harvested from sustainably-managed forests, while the conference room barn wood, was recovered from old barns dismantled in and around Balsam Lake, WI where Bishop is located. The wood finishes used were low VOC to maintain indoor air quality.
A-Frame Slab Display
Cambria wanted a space where they could display full-sized slabs of their product. Each A-frame had to safely hold 2 slabs of Cambria, each weighing over 700 pounds. Bishop Fixture + Millwork worked closely with Cambria and their architect to translate their concepts into detailed shop drawings.
We then built a functional prototype to review and refined it. The A-Frames highlight the Cambria slabs' features, they make it easy for showroom managers to swap designs and they are highly mobile fixtures that are consistent with Cambria's brand image.
Programs & Highlights
Services:  Design, Engineering, Prototyping, Fixture Manufacturing, Installation

North American Flagship Galleries

A-Frame Slab Displays

Tradeshow Displays

Fundraiser Displays

Minnesota Vikings Boardroom Table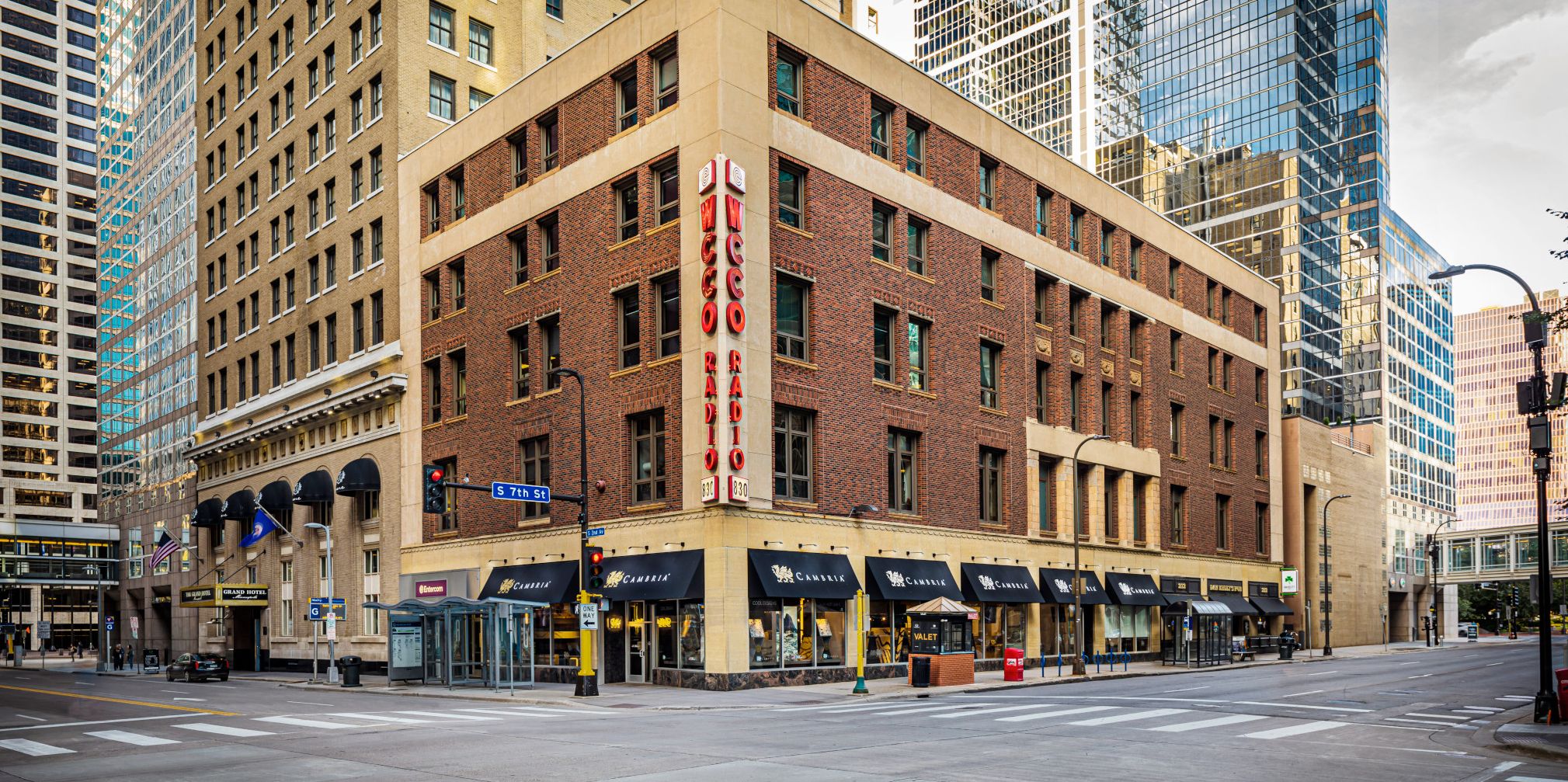 Services
DESIGN
MATERIALS & FINISHING
PROTOTYPING
PRODUCTION
DIGITAL INTEGRATION
WAREHOUSING & LOGISTICS
INSTALLATION
STORE CONNECT
Contact
BISHOP FIXTURE AND MILLWORK, INC.
101 EAGLE DRIVE
BALSAM LAKE, WI 54810
PH: 800.841.1284 | FAX: 715.485.3316